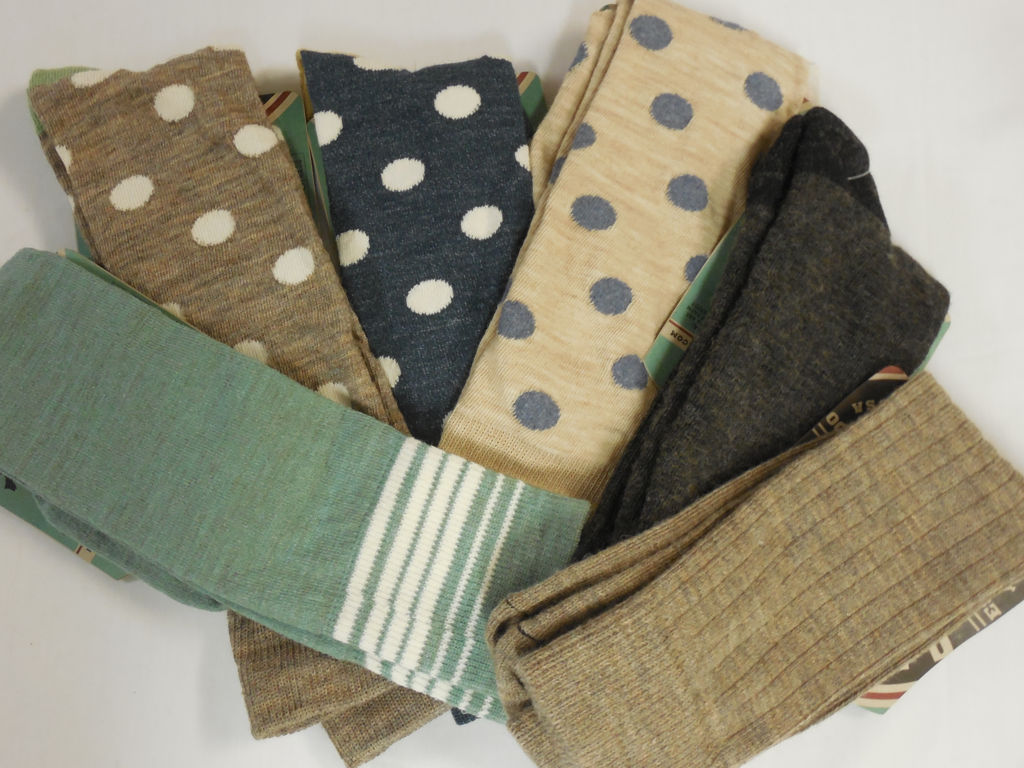 It's a bit chilly out there today, reminding us that (as Ned Stark would say) winter is coming. Maine winters can be rough. We get mountains of snow dumped on us. Our boots get wet. Gloves get separated from their mates. And boy, do we get cold!
This year as I think about gifts for my loved ones, I find myself eyeing alpaca wear around the store. The men in my family would love some warm, soft alpaca socks to keep their feet warm while they work.
The ladies would love a pair of fingerless gloves. I recently got myself a pair, hand knit with cabling on the back of the hands. I wear them when I'm typing at home or at the store, when I'm working on my knitting, and when I get out of work as I commute home. I love these mitts, and they're so affordable!
I'm not just looking around the store for gifts because it's convenient (though it is), or because I'm biased about how cute everything is (though I might be). Since I've been working here at PacaNaturals, I've learned about the great fiber that alpacas grow.
To start with, alpaca is five times warmer than sheep's wool. This isn't something we just tell people to sell winter wear; it's an honest-to-goodness truth.
Because the fiber insulates very well, you can use less. This means no more heavy sweaters or hats that weigh you down.
Stop by our store or check out our website if you're interested in learning why else you should consider wearing alpaca this winter. If you're a Mainah, you'll definitely need it!